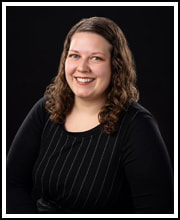 Chelsea Morgan
Clinic: Family Therapy Associates
MS, LPC-IT
Address: 150 W First St Suite 270 New Richmond, WI 54017
Phone:715-246-4840
Accepted Insurance:
Below are insurances commonly accepted by our providers. Prior to services, a courtesy benefit check is completed as we cannot guarantee services are covered. If a family has an insurance that is not listed below, we would be happy to verify benefits for services. Additionally we have two alternative payment options for families if utilizing insurance is not an option. We offer a significantly discounted rate which is due the day of services as well as our sliding fee scale which is income dependent. We strive to ensure all families can access services regardless of their financial situation.

Badgercare/Forward Health
Cigna, depends on individual policy

Health Partners
Health EOS/Multi Plan

Health EZ
Mayo Medical Health-depends on individual policy
United Behavior Health
United Health Care
WPS-depends on individual policy
Specializes in the following:
Adolescents
Adults
LGBTQIA+
Training and Credentials:
I have experience working with families, groups, adolescents, aging adults and members of the LGBTQIA+ community. I like to use a Person Centered approach while incorporating Cognitive Behavioral Therapy and Dialectical Behavior Therapy based skills. My goal is to provide a safe therapy environment that fosters growth and positive change.  I am client centered and strive to meet clients where they are.  I strive to help bring awareness to clients in order to make a plan together for creating change.  I am under the supervision of Rebecca Smith, MS, LPC.
Cardinal Care takes the frustration out of making the initial connection with a mental health therapist and allows for services to occur in both the office setting or, if appropriate, the school setting.
You would go to the doctor for a rash, this is just another part of your body that needs to be taken care of.
School-based mental health services allow a child to receive much needed services regularly without the inconvenience of scheduling around after school activities or parents having to take time off work.
As a parent having the School Based Mental Health available has been very helpful with my child.  The process has gone smoothly from the initial contact to being able to choose a therapist that may work best with my child to the therapist working directly with my child.  This is also helpful that they are able to come directly to my child at the school so that they are missing less school and I as a parent need to miss less work as well.  Overall the whole experience has been a positive one for both myself and my child.
As a therapist, having the School Based Mental Health available for students is very important in many aspects. School is an area where children spend a great amount of their time and the schools are able to work with the therapists to help in any areas that they may be struggling in.  The schools have all been very open with working with me as a therapist and the children are able to still get services that are needed for either home or school issues without having to miss more time at school since the therapy is able to be done right at the school settings.  Being able to provide this service for families is a great asset for everyone involved.
We have more kids than ever receiving care and it is largely because of your work with families and your follow-through! I really appreciate having the Mental Health Navigator position because so many more of our students are receiving therapy.