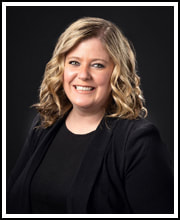 Laurel Tinsley, MSW LCSW  
Clinic: Family Therapy Associates
Address: 3610 Oakwood Mall Drive, Suite 104 Eau Claire, WI 54701
Phone:715-246-4840
Accepted Insurance:
Forward Health:
Anthem BCBS, Security Health, Group Health, UBH-Medicaid (United Healthcare Community Plan), WI-Medicaid
Alliance
Anthem BCBS
Security Health
WEA
Medica
UBH
MHS
Multiplan
HP
Optimum
Tricare/Humana
Preferred One
Prevea
Quartz
VACCN
REALiving EAP
Specializes in the following:
Children
Adolescents
Families
School Based Services
Trauma
Depression
Anxiety
Training and Credentials:
I have experience working with children and adolescents who are impacted by the effects of trauma, depression, anxiety, behavior challenges, grief/loss, attention difficulties, and PTSD. I also have experience incorporating therapeutic principles amongst the family unit as a whole.
As a therapist, my goal is to provide a comfortable and safe environment for processing thoughts and feelings. I have experience working with children, adolescents, and families who are struggling to cope with a wide variety of mental health related concerns including trauma, depression, and anxiety. In some cases, I find it important to include the entire family unit in sessions as this can be a powerful tool to affect lasting change. I am a kind and compassionate therapist. I enjoy using Cognitive Behavioral Therapy and Dialectical Behavioral Therapy to help my clients find ways to cope with strong emotions, overcome challenges, and reach their established goals.
As a therapist, having the School Based Mental Health available for students is very important in many aspects. School is an area where children spend a great amount of their time and the schools are able to work with the therapists to help in any areas that they may be struggling in.  The schools have all been very open with working with me as a therapist and the children are able to still get services that are needed for either home or school issues without having to miss more time at school since the therapy is able to be done right at the school settings.  Being able to provide this service for families is a great asset for everyone involved.
We have more kids than ever receiving care and it is largely because of your work with families and your follow-through! I really appreciate having the Mental Health Navigator position because so many more of our students are receiving therapy.
You would go to the doctor for a rash, this is just another part of your body that needs to be taken care of.
School-based mental health services allow a child to receive much needed services regularly without the inconvenience of scheduling around after school activities or parents having to take time off work.
As a parent having the School Based Mental Health available has been very helpful with my child.  The process has gone smoothly from the initial contact to being able to choose a therapist that may work best with my child to the therapist working directly with my child.  This is also helpful that they are able to come directly to my child at the school so that they are missing less school and I as a parent need to miss less work as well.  Overall the whole experience has been a positive one for both myself and my child.
Cardinal Care takes the frustration out of making the initial connection with a mental health therapist and allows for services to occur in both the office setting or, if appropriate, the school setting.